Everything We Know About Zack Snyder's Sci-Fi Movie 'Rebel Moon' 》
---
---
Who is cast in Rebel Moon?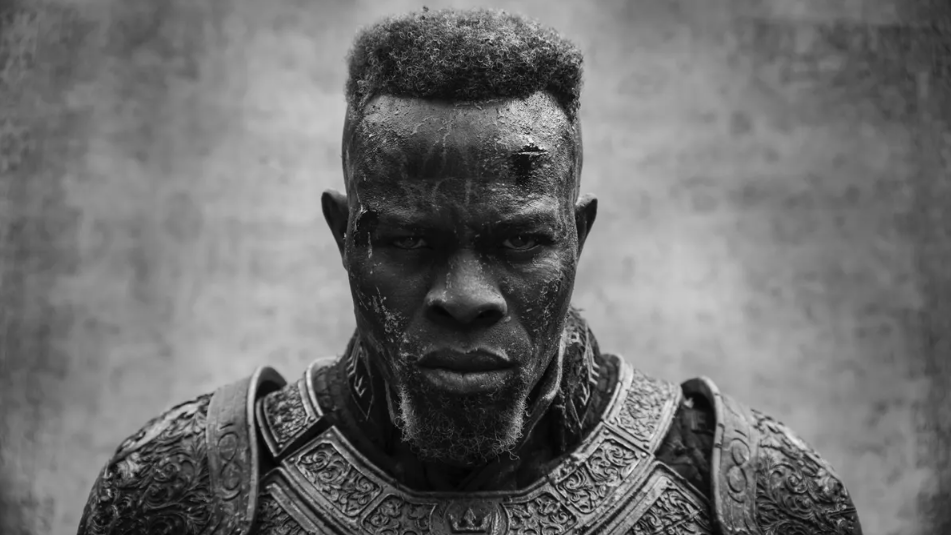 So far, we only know a few of the characters that will definitely be in this movie. But what we do know sounds very exciting.
For example, Sofia Boutella (Atomic Blonde) will play the protagonist, Kora, a feisty hero not afraid to get her hands dirty. Ed Skrein (Game of Thrones), will play her foe, the evil warlord Balisarius.
Ray Fisher, who gave a standout performance in Zack Snyder's Justice League as Cyborg, plays a character with the awesome-sounding name Blood Axe.
Djimon Hounsou (Amistad) plays the intimidating General Titus, who looks resplendent in the above photo showcasing his intricate battle armor.
Meanwhile, two-time Academy Award-winning acting legend Anthony Hopkins (The Silence of the Lambs) is lending his distinctive voice to the CGI character Jimmy, a sentient battle robot who once defended a slain king.
Other big names in the cast include Cary Elwes (The Princess Bride), Jena Malone (Sucker Punch), Cory Stoll (Ant-Man), and Charlie Hunnam (Sons of Anarchy).
---
---
Share on Facebook